ProResp is committed to delivering quality respiratory care to our patients, their caregivers and health system partners. We do this by focusing on meeting patients needs and expectations. Our commitment to quality has made us a leader in community respiratory services across Ontario.
ProResp was fully accredited by the CCHSA (Accreditation Canada) in 1994 and has maintained that status for over 16 years, becoming one of the first Canadian respiratory providers to achieve this distinction.
ISO 9001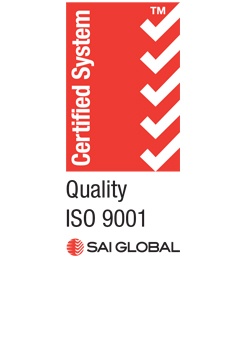 In 2013 we were again one of the first respiratory providers in Canada to be certified to the ISO 9001 quality standard and maintain that certification currently.
To maintain this certification we monitor and analyze internal data gathered as feedback from patients, staff, healthcare partners and referral sources. This analysis is used to evaluate our practices, equipment performance, responsiveness, clinical outcomes and patients and stakeholder satisfaction.
We are committed to:
Providing our patients with the highest quality clinical care possible;
Ensuring we meet our patients' clinical and service requirements; and
Delivering our services and products in a timely manner.
Quality is accomplished through a management system focused on continuous improvement.