ProResp provides a wide range of oxygen therapy systems. We work with you and your healthcare providers to choose a system that meets your clinical and lifestyle needs and maximizes your independence. Our equipment is CSA certified safe and easy to use. We deliver directly to your home and provide a thorough demonstration on its safe use and care. All patient-used equipment returned to ProResp undergoes a thorough reprocessing which includes:
Disinfection;

Replacement of worn parts and labels; and,

Testing to manufacturers specifications.
Equipment that has successfully passed through reprocessing is re-packaged with a certification document in preparation for delivery.
Oxygen Concentrator
An oxygen concentrator is an electrical unit that "makes" oxygen by pulling the oxygen out of room air. As long as the concentrator has electrical power and is functioning properly, the oxygen supply does not run out. The concentrator is frequently the system of choice for oxygen supply in the home. ProResp carries several models to meet a variety of needs.
Oxygen Cylinders (Compressed Gas)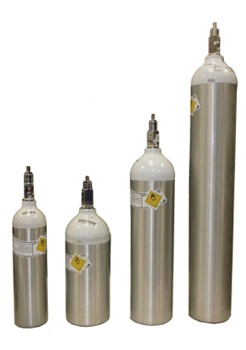 Oxygen cylinders store oxygen as a compressed gas. ProResp provides cylinders of various sizes for portability and as a backup supply if the concentrator malfunctions or in the event of a power outage.
Oxygen Conserving Devices (OCD)
Oxygen conserving devices are attached to cylinders to help conserve oxygen. Normally, oxygen is delivered continuously – during inhalation and exhalation. Oxygen delivered during exhalation is mostly expelled into the surrounding air. The conserving device reduces this loss by delivering oxygen only during inhalation, making cylinders last much longer.
Liquid Oxygen System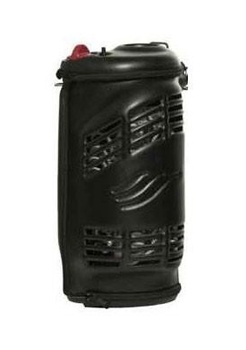 A liquid oxygen system stores oxygen in liquid form and converts it to gas. ProResp offers portable liquid Strollers for an active and independent lifestyle. A liquid base unit (reservoir) is installed in the home and used to refill the portable Stroller. Our patients look forward to regular visits from ProResp's service delivery representatives to replenish their supplies and refill the base unit.
Portable Oxygen Concentrator (POC)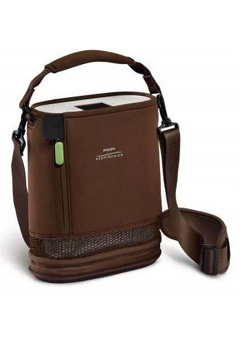 Portable concentrators function like regular concentrators, except they have a rechargeable battery power supply. Depending on clinical needs, they are often a good option for active lifestyles and travel. ProResp's Respiratory Therapists will work with you to determine the most suitable portable oxygen concentrator for your clinical and lifestyle needs.
Read more on Portable Oxygen Concentrator Use During the COVID-19 Pandemic