BARRIE – 1999
As we drew closer to the new millennium our reputation of providing high quality community respiratory care, working alongside health system partners, grew. Our team of passionate and dedicated Respiratory Therapists were making a difference in the lives of their patients, and we had high hopes that more communities across Ontario would benefit from our care. In 1999 we partnered with the Royal Victoria Hospital in a joint venture and opened our new location on Bryne Drive in Barrie. For the past 22 years this successful partnership has served the respiratory needs of the surrounding communities and has improved the quality of life for thousands of patients. The office is currently located at 102 Commerce Park Drive with a satellite location inside the Royal Victoria Hospital and provides convenient access for CPAP therapy patients and facilitates more timely discharges home for patients needing oxygen therapy who choose services from Royal ProResp.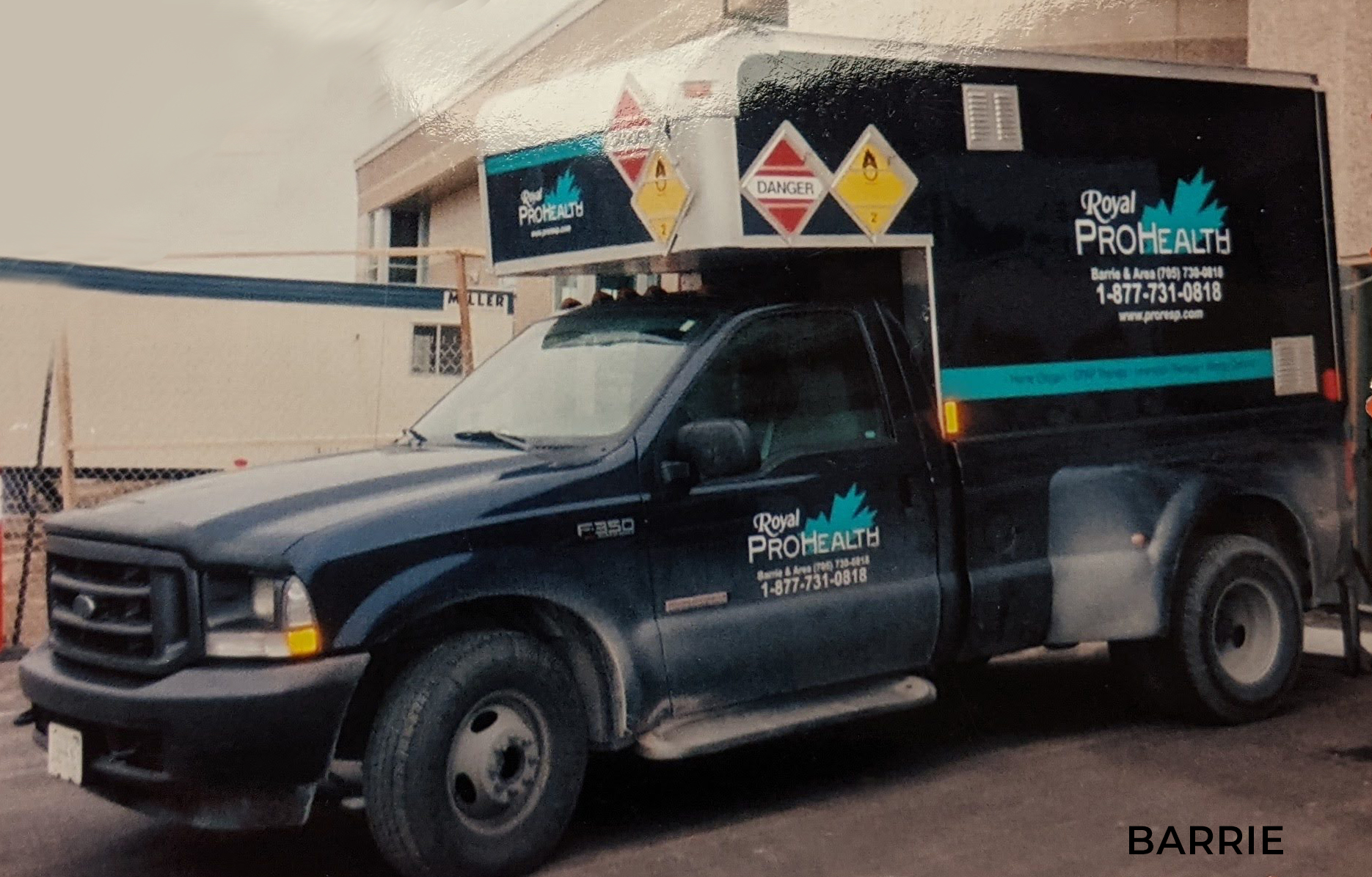 TECH SERVICES DEPARTMENT – 1999
Serving the needs of our patients means putting their health and safety first. From oxygen concentrators, conserving devices and liquid oxygen systems to other respiratory therapy devices, the equipment we supply must work safely and effectively. In 1999, we established our Technical Services Department which is responsible for the preventative maintenance and repair of our equipment. Our dedicated and experienced technicians are manufacturer-trained to assess and repair a wide selection of equipment. The department operates out of our Head office in London.
In 1999 - # 99 Retires